More HATCHET Events THIS Weekend!
For an indie underdog, HATCHET did really well last weekend in theaters! Adam Green posted on his blog that the Arclight in Hollywood is having a special screening this Friday at 10PM and Green, along with star Tamara Feldman and Victor Crowley himself, Kane Hodder will be in attendence! The Icons crew in NY plan on catching the 9:45PM show on Friday, September 14th at the AMC EMPIRE 25 on 42nd Street in between 7th and 8th Ave. Feel free to join! Details for the LA screening are below!


From Adam Green's blog:
After last weekend's turnout for HATCHET at the Arclight in Hollywood (the film grossed over $14,500 on that one screen alone)- the theater is putting on another special event in honor of the film's second week in theaters!
Last Friday night:
Kane (Victor Crowley) Hodder, the beautiful Tamara (Marybeth) Feldman, and myself will be introducing the 10pm show on Friday night and then speaking about the movie and meeting fans after the screening. Not only will there be posters given away- but one of the brand new, limited edition official VICTOR CROWLEY Halloween masks will be awarded to a fan by random seat selection! The mask will be signed by Kane himself!
KANE HODDER as "Victor Crowley":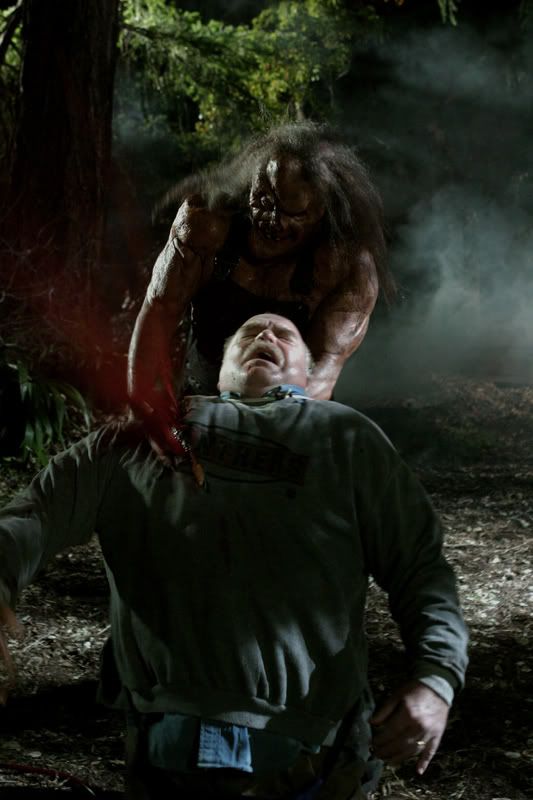 If you witnessed the fun and mayhem of HATCHET on the big screen last weekend- here's your chance to experience it with a crowd all over again. If you still haven't gotten off your ass and gone to the theater- what are you waiting for? If the film can do another good weekend or (dare we dream?) even better…it could get the movie expanded to more and more cities where horror fans are still waiting to have their chance. HATCHET ARMY- do not let us down! Spread the word, drag your friends, bring your pets and support independent horror.
See you in Hollywood.
-AG